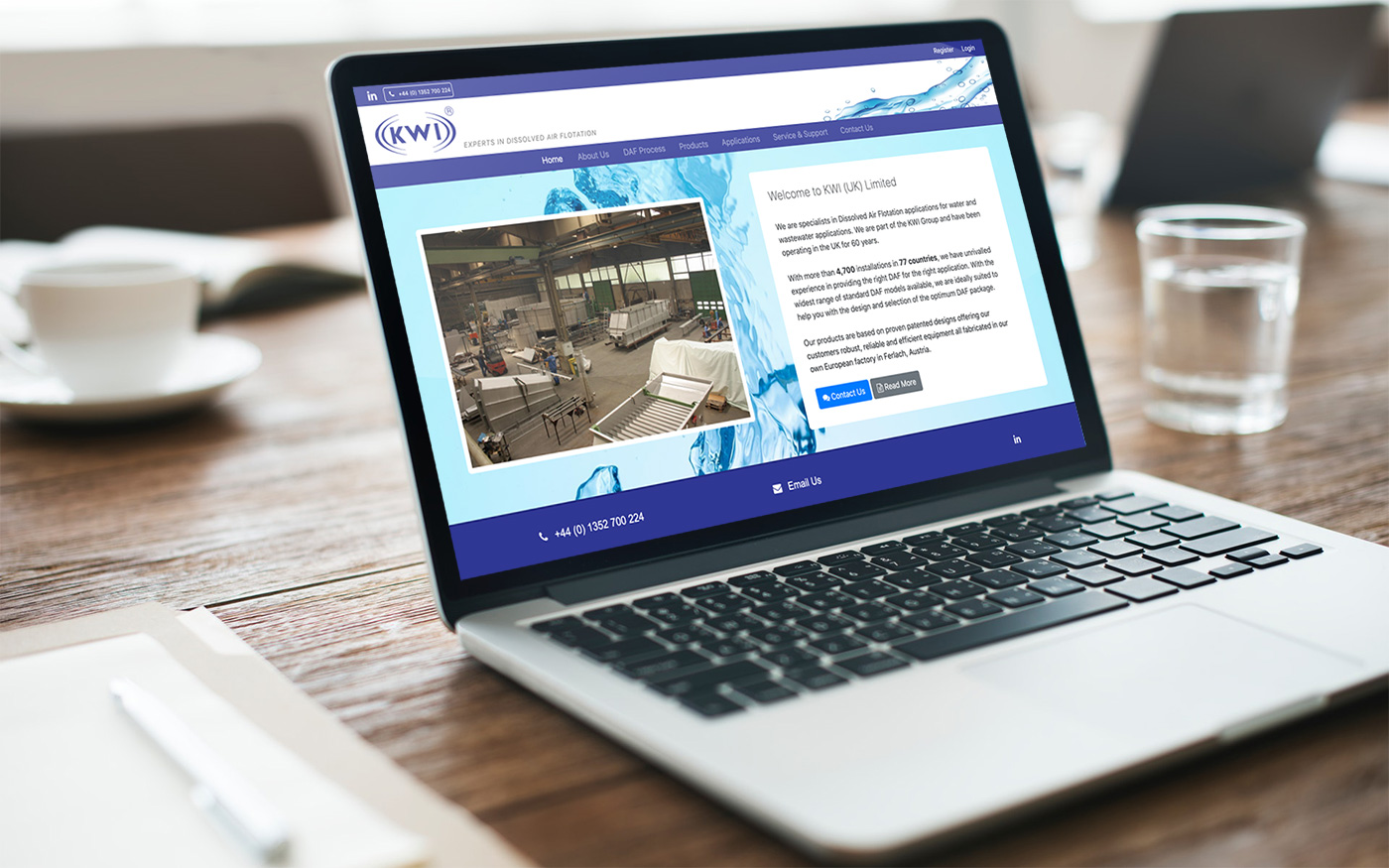 We are incredibly excited to launch the new KWI-UK website today, giving our UK entity a presence online.

We aim for our website to be a leading resource for those interested in our products, the different sector applications we cater for, and also provide general information & insights into Dissolved Air Flotation.

Founded more than 6 decades ago, we are the global leader in designing and delivering Dissolved Air Flotation (DAF) systems for water and wastewater treatments around the world. With many thousands of installations all over the world, KWI prides itself on its excellence in providing robust, patented technological solutions incorporating dissolved air flotation. Amongst all DAF suppliers in the world; KWI has the largest range of clarifiers and stand ready to meet the needs of our ever-changing, diverse portfolio of clients.

Built on the foundations of an international, global collective of DAF expertise, KWI designs and manufactures water & wastewater treatment equipment for industrial and municipal installations. We enjoy being considered a complete turnkey industrial wastewater treatment solution.

Please take a browse of our new website & resources, feel free to register in order to download our product brochures - and contact us here if you have any questions or queries.

Thank you - The KWI UK team.