The Dissolved Air Flotation process utilises microscopic air bubbles as the motive force for the removal of colloidal and suspended particles from water and wastewater. It is the best available technology (BAT) for separating specific lightweight substances such as:
Fats, oils and greases (FOGs)
Total suspended solids (TSS)
Algae
The technology is an effective solution to reduce COD/BOD and suspended solids, helping companies to reduce their industrial wastewater costs, and keeping them within consent for environmental discharge.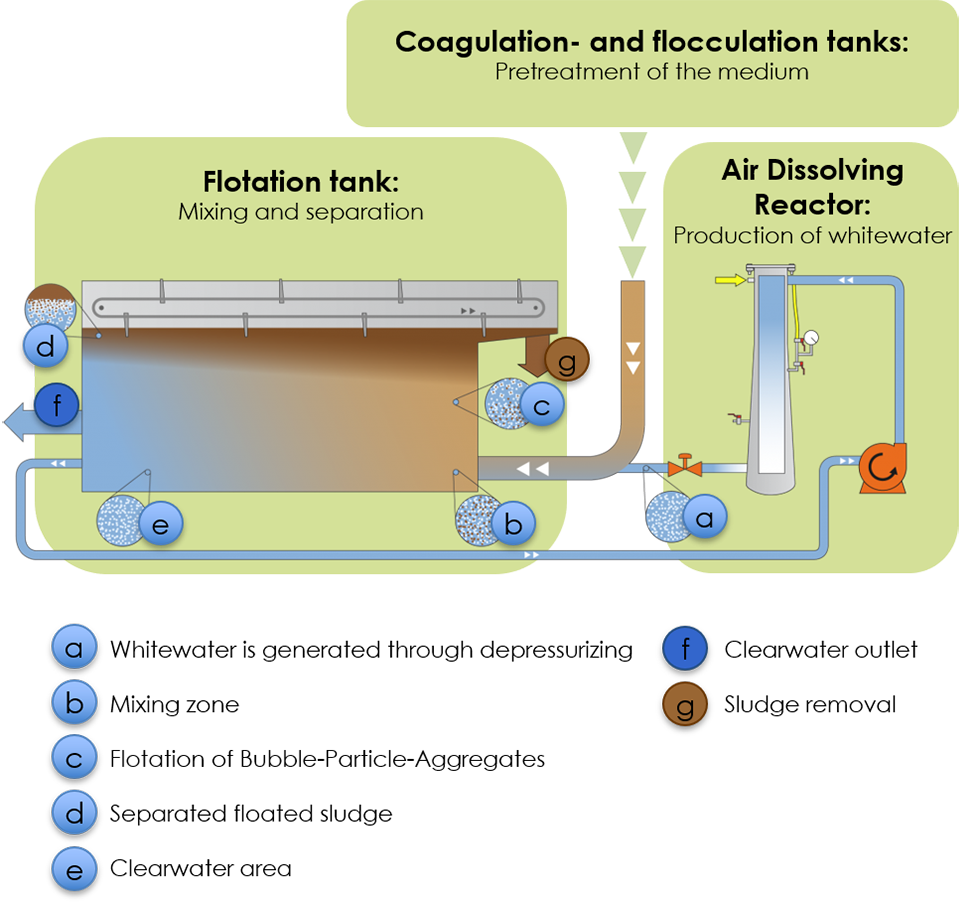 Pre-treatment - In some applications pre-treatment with chemical coagulants and flocculants may be required. The selection and dosage of these chemicals will depend on the process and may be critical in optimising the removal efficiencies of the dissolved air flotation (DAF) unit
Dissolved Air - Our patented Air Dissolving Reactor (ADR), is a specially designed unit that provides effective and efficient saturation of the water/wastewater with air producing the fine air bubbles. The system produces "whitewater" with microbubbles with a diameter of 40 to 90 micrometres.
Mixing - the whitewater is released under pressure into the flotation tank, allowing the bubbles/air to come out of solution.
Bubbles rise to the surface of the tank carrying suspended material with them and form flotation sludge, which is skimmed off via a clearing mechanism.
Floated sludge is skimmed off the surface using scraper and paddle wheel mechanisms.
Clarified water leaves the tank either for direct discharge or for further treatment and re-use.